It's all about animals...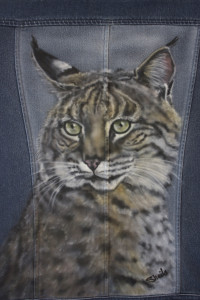 Domestic or wild, in the jungle, air, sea or your own backyard: animals are my passion. I paint wildlife, animal portraits, custom paintings, wall murals and wearable art from your favorite pet to your spirit animal guides. I am passionate and limitless. Join me on a tour through my site suggesting endless possibilities to animal lovers everywhere.
I learn more about the nature of each animal and the depth of their character every time I paint an image.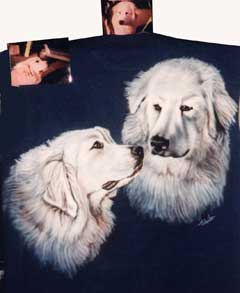 Animals have an aura of mystique about them that is waiting to be recognized. Energy is the language they speak. I enjoy embellishing the animals I paint with symbols of the magic I see in and around them. From Medicine feathers to their favorite toys, animals reveal their pure spirits.
Understanding the personalities and expressions of animals is a gift for which I am most grateful. Being able to capture them in my paintings brings me the greatest joy. Communicating with a different species is bliss!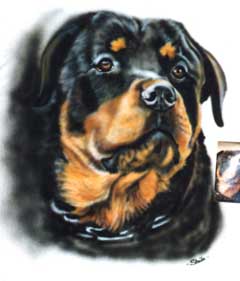 My journey has been one of loving and communicating with animals. If I have a life's mission in this world, I believe I was born to paint and nothing brings me greater joy than being with, observing, and painting animals. They have and continue teaching me respect for the natural world.
Adopting an animal: FREE
Cost of immunizations and neutering or spaying: $300.00
Capturing the image of your favorite pet forever: PRICELESS!